Infinix Android 13 Update List – [Find out the eligible devices]
Infinix Android 13 – Will it get?
Infinix Mobile is a Hong Kong-based smartphone company founded in 2013. The Infinix Android smartphones are a hit with its users due to the availability of the specifications in their budget range. Infinix has launched many smartphones with Android 11, and Android 10.
While other manufacturers have begun developing Android 13, Infinix is struggling to release the Android 12 update to eligible devices. Infinix does not have a good reputation for software updates. The fact that Infinix has not updated a single device to Android 12 is horribly disappointing. Even the company did not provide a list of eligible devices. The Android 12 update is expected to arrive in August on the Infinix Zero 5G.
Android 13 is the upcoming major release of the Android mobile operating system. Android 13 Beta 2 was officially announced in an Android blog posted on May 13, 2022. Here is the list of partner devices which gets Android 13 Beta.
Check out the Previous list: Infinix Android 12 – Update list
Get Android 13 Beta On a Partner Device
Some of the major OEMs have started rolling out the Android 13 Beta Developer Preview update. Some of the flagship devices are from Google, Samsung, ASUS, Lenovo, Nokia, OnePlus, OPPO, Realme, Sharp, TECNO, Vivo, Xiaomi, and ZTE. Google Pixel devices will be receiving 2-3 more Beta updates in the coming months.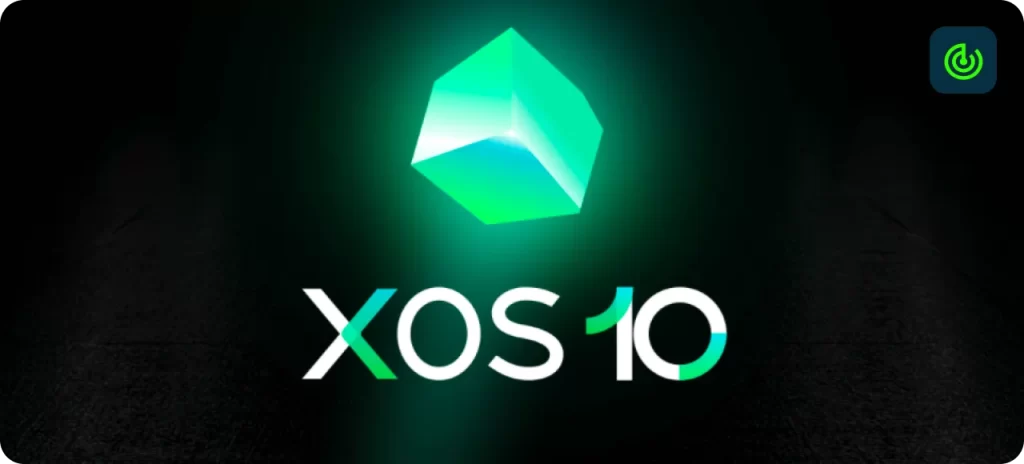 XOS: Infinix's Mobile Operating System
XOS is an Android-based operating system developed by Hong Kong mobile phone manufacturer Infinix Mobile exclusively for their smartphones. XOS allows for a wide range of user customization without requiring rooting the mobile device.
The first release for this was introduced as XUI in 2015 and later as XOS in 2016. The latest release for XOS is the XOS 106 which is based on Android 12.
The operating system comes with utility applications that allow users to protect their privacy, improve speed, and enhance experience among others. XOS comes with features like; XTheme, XClone, Kids mode, Split Screen and XManager, Peek proof, Theft alert, and XHide.
Also Read: 10 Best Android Phones with Most Software Updates in 2022
XOS 10.6 Features
Experience

Stylized icons: The latest XOS 10.6 integrates geometric elements from nature to create a simple and clean icon experience.
Enhanced Reachability: Everything in your reach. Adapting to the way we hold our phones, the interaction area has been moved down to enable smoother reachability even with one hand.

Secure

XHide: Hide all your banking, social media apps, and personal photos with Xhide so that no one can see them without your consent.
Theft Alert: Theft Alert will sound an alarm when your phone is unplugged. Sure to come handy when a plug isn't near your seat.
Peek Proof: Keep private things private. Peek Proof will obscure your phone's display so others have a hard time snooping at your screen when you chat or use your phone.
Kids Mode: What your child can access on your phone is now in your hands. You can set limits to phone usage and customize the apps they can use.

Smart & localized

XClone(Dual Apps): Xclone offers to clone applications for you to run multiple accounts simultaneously. Supports WhatsApp, Messenger, Facebook, Instagram and more.
Wi-Fi Smart Comm: You will always stay connected with a Wi-Fi Smart comm that auto-connects to a saved Network and turns Wi-Fi off automatically when the saved network is unavailable.
360° Flashlight: You can use both front and back Flash together for max brightness whenever you need it.
Photo Compressor: You get to save more pictures and memories by compressing photo size from MB to KB in a split of seconds.

Entertainment

Ultra Touch: A freeway for your fingers. Ultra touch provides ultimate speed and smoothness while scrolling or switching between screens.
Video Assistant: Once enabled, Video Assistant ensures you have no distractions while watching videos.
Thunder Back: Now bring any App in PiP mode with Thunder Back. This helps multitaskers switch between apps, copy OTPs, and much more!
Game Zone: A Smart way to play games and still keep the fun rolling on social media! The game floating window in Game Mode allows you to quickly reply to social media messages by floating it over your gaming screen.
Infinix Android 13 Update List
Currently, Infinix has not released a list of devices eligible for the Android 13 update. Based on the poor Android 12 update rollout from Infinix, only premium phones stand a chance of receiving the Android 13 update that what we think, but they can skip for premium phones as well.
Here's the list of devices that we think might get the Android 13 update:
Infinix Zero X
Infinix Zero X Pro
Infinix Zero X Neo
Infinix Zero 5G
Infinix Note 12 Turbo
Infinix Note 12 VIP
[Note: This is not the final list. We'll update the list after Infinix officially releases the list of eligible devices for the Android 13 update.]
It was recently discovered that Infinix Zero 5G will receive Android 12, in the coming August 2022 which is surprising to see, It was mentioned by Infinix India CEO, let us see how things go for this device.
Will your Infinix Smartphone Get the Next Major OS Update?
It would have been better if I had simply said, "No" and that would have been it since if you've used Infinix smartphones for years, you should already know the story. When it comes to Android updates and general software updates, Infinix and TECNO are both slow and hesitant.
Most times, none of their smartphones get a single software update in a year, no matter how cheap or expensive they cost, and even when they do, maybe just one or two out of the many Infinix smartphones littered all over the place will do so.
Well, there are two answers to this question, the first one is "Yes", it might, and the second one is "No", it might not.
Conclusion
There has been no announcement of an Android 13 release date from Infinix. It has also not been announced what is in store for Android 13. Currently, Android 13 is in development, which will continue for several months. It takes smartphone companies two to three weeks for the stable Android version to be released for their devices after Google releases it.
More on Infinix
Infinix Note 10 Pro Software Update: Infinix released September 2021 security patch for Infinix Note…
Infinix Android 11 Update The Hong Kong-based smartphone company Infinix is not so fast in…
Infinix Android 12 – will it get? Infinix Mobile is a Hong Kong-based smartphone company…
Follow us
For more Android updates please download our Android App – Available on the Play Store